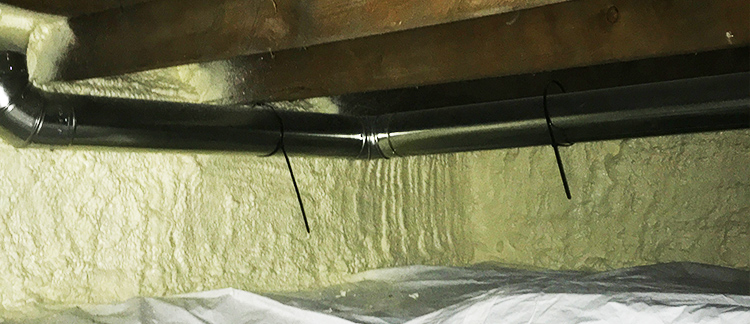 Crawl space insulation is essential for preventing heat from escaping from your home. Without crawl space insulation, heat escapes from living spaces to the roof,  causing ice dams and costly heating bills. Without crawl space insulation, cold outside air can enter your home, bringing moisture with it.
Keep comfortably warm indoor air in and keep cold air out with crawl space insulation.
About Crawl Space Insulation
Zerodraft can install crawl space insulation with spray foam insulation and poly sheeting.
Crawl space insulation focuses on air sealing, wall insulation for your crawl space and the floor of your property. 
Is Crawl Space Insulation Right for Your Home?
Benefits of Crawl Space Insulation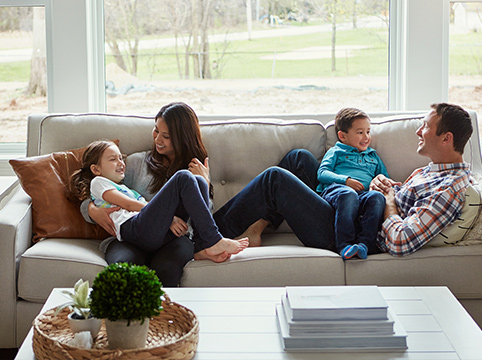 Crawl space insulation from Zerodraft focuses on sealing the area to prevent mold and moisture problems. 
Improving home comfort and energy efficiency is also a primary project objective for crawl space insulation.
Crawl space insulation provides the comfort you and your family deserve.
Rely on Your Local Crawl Space Insulation Professionals at Zerodraft
When people in Central New York need crawl space insulation, they trust the experienced, local professionals at Zerodraft.
We provide crawl space insulation to nearly all of Central New York, including, but not necessarily limited to:
Syracuse NY
Cortland NY
Oswego NY
Pulaski NY
Utica NY
Auburn NY
Oneida NY
Rome NY

If you need crawl space insulation installed in any of the above areas...
The Reviews Are In: Zerodraft is the Best Crawl Space Insulation Experts Around
"We can already feel the difference the added insulation has made...Without reservation, we would recommend Zerodraft to anyone. Thank you again for an excellent job."

- Bruce and Donna L., satisfied Zerodraft customers from Baldwinsville, NY
"The professionalism of the whole team, explanation of the insulation install and allowing me to be able to observe it all being done. We would recommend Zerodraft for the way the project was offered, explained and completed. We are currently very impressed and satisfied with our experience with Zerodraft."

- David B, satisfied Zerodraft customer from Ava, NY
Get Comfortable and Reduce Your Energy Bill with Crawl Space Insulation from Zerodraft