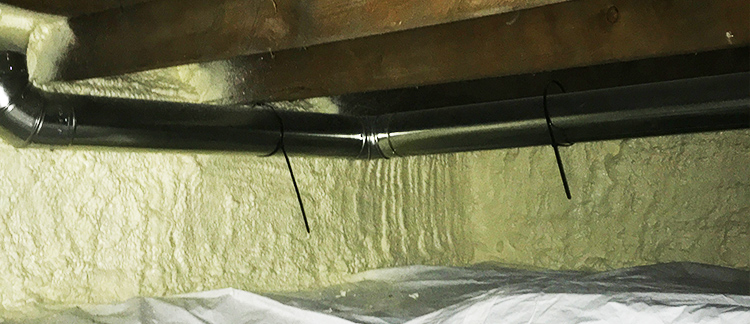 Crawl space insulation is essential for preventing heat from escaping from your home. Without crawl space insulation, heat escapes from living spaces to the roof,  causing ice dams and costly heating bills. Without crawl space insulation, cold outside air can enter your home, bringing moisture with it.
Keep comfortably warm indoor air in and keep cold air out with crawl space insulation.
About Crawl Space Insulation
Zerodraft can install crawl space insulation with spray foam insulation and poly sheeting.
Crawl space insulation focuses on air sealing, wall insulation for your crawl space and the floor of your property. 
Benefits of Crawl Space Insulation
Crawl space insulation from Zerodraft focuses on sealing the area to prevent mold and moisture problems. 
Improving home comfort and energy efficiency is also a primary project objective for crawl space insulation.
Get Comfortable and Reduce Your Energy Bill with Crawl Space Insulation from Zerodraft