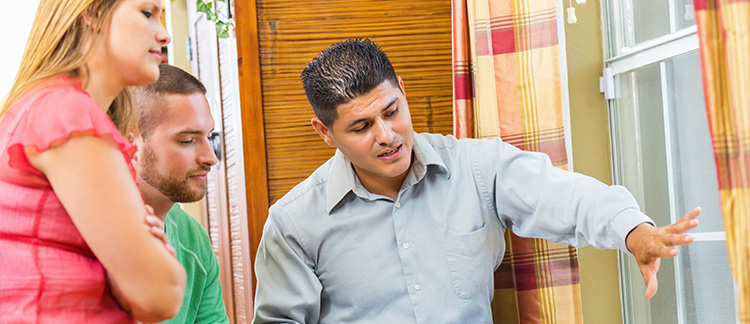 Is Your House Leaking Air?
Increase your home comfort by scheduling a FREE Home Evaluation with Zerodraft.
Our FREE Home Evaluation is well worth your time because it's a no charge service and our highly trained technicians will come to you.
Have you ever decided against turning up your heat or air conditioning in fear of expensive energy bills? It doesn't have to be that way. You could be living more comfortably and spending a lot less money. The experts at Zerodraft surprise a lot of homeowners when we show them that they can be comfortable in their home and save energy at the same time.
Zerodraft can help with a FREE Home Evaluation. Our certified technicians will visually inspect a variety of areas in your home. We will provide you a written list of proposed upgrades with an estimate.
Our FREE evaluation includes a visual inspection of your basement and attic air sealing, insulation, HVAC equipment, windows and doors. The results can provide you long term cost savings as well as a more comfortable, energy efficient home for you and your family. In addition to these benefits, we are also highly specialized in assessing many common health and safety hazards that may otherwise go unnoticed by the typical homeowner. Some of these hazards include carbon monoxide leaks, gas leaks, increased moisture in the home, mold, asbestos and much more.
Below is a list of tell tale signs that you could use a FREE Home Evaluation from Zerodraft:
Are you always cold in the winter?

Do you experience extremes in temperatures or uneven heating?

Is the room over your garage always colder than other bedrooms in the winter?

Do you struggle with ice damming around your gutters each year?
Schedule a Free Home Energy Evaluation