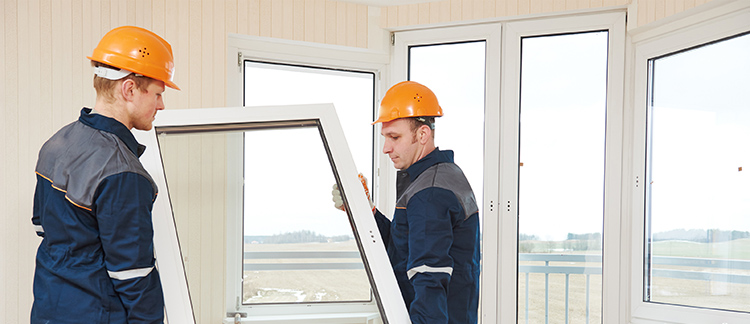 Limited Time Offer - Get a House Full of New Windows for $99 per month.
A fresh breeze is nice in the summer, but a breeze coming through your closed windows and doors during the frigid New York winters is not. Drafty and old windows and doors might be causing your home to be uncomfortable, inefficient and expensive to heat.
Replacement windows in Syracuse, NY, Utica, NY, Ithaca, NY Rome, NY and Cortland, NY may be the best long term solution for your home. At Zerodraft, we use only the most energy efficient and durable replacement windows and doors. The products we use are ENERGY-STAR® qualified. They are twice as efficient as the average replacement windows made 10 years ago and they help to reduce interior fading and condensation.
For Replacement Windows, Window Installation or Windows and Doors...
The Best Replacement Windows and Doors
We pride ourselves in our outstanding service and attention to detail. The replacement windows and doors we install are only as effective if the work is done properly. Our highly skilled staff takes extra time for proper replacement window installation. The Zerodraft team air seals each window and door to ensure longevity of the replacement windows and doors and long term comfort.
"The whole project from beginning to end went very well. Sales, measuring, installation...Very satisfied I chose Zerodraft. Thank you!"

- Terry & Fran L., satisfied Zerodraft customers
Window Replacement
If your home has very old and/or inefficient windows, window replacement might be more cost-effective than trying to improve their energy efficiency. New, energy-efficient windows eventually pay for themselves through lower heating and cooling costs, and sometimes even reducing lighting costs.
We use Interstate replacement windows and sliding glass doors. Interstate provides innovative, high quality energy efficient windows at reasonable prices. Interstate has been manufacturing vinyl replacement windows for more than 50 years and its products meet or exceed ENERGY STAR® requirements.
These types of vinyl replacement windows have multiple panes of glass that keeps the air you want in, and the air you don't want out. We also prioritize using the highest quality spray foam insulation to ensure a proper sealing to make your window replacement last longer and ensure the best results.
For Window Replacement, or Window Installation for New Homes...
Doors
For our exterior doors we use a variety of reputable suppliers and we will customize them to fit your style, budget and existing frame. We use doors with multiple glass panes which add more insulation and improve your home's energy efficiency. We also provide the highest quality service for a tighter fit and improved weather stripping to eliminate leakage around the door edges.
Zerodraft uses core materials that are strong, durable and efficient. We guarantee our customers receive the best service, the highest quality windows and doors at the lowest price.
For the Best Replacement Windows and Doors...